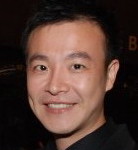 "Profit With Options (PWO) Workshop is undoubtedly the best workshop that I have ever attended. Alex, the trainer, would go through all measures to make sure that all his students are equipped with the proper "weaponries" and knowledge to tackle the volatile market. His trainings, with all the hand-holding sessions have made trading even more enjoyable and easy that investing with profits has never looked easier.
Hats off to Alex and his PWO workshop!  I would strongly recommend all traders to join this workshop and mark my words that you WOULD NOT regret it!"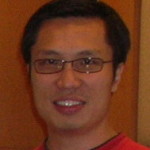 "I would like to take this opportunity to thank you for teaching me a life-long and invaluable financial skill that will take me closer to my dream of being financially free.
Before I attended the PWO workshop, I had zero knowledge about trading, let alone options trading. The PWO course equipped me with knowledge on key foundation of trading, proper money management, practical strategies to trade options as well as learning to manage our emotions, which is crucial in trading successfully without losing our sleep. Your training methods, both theory and practical were useful in my understanding of the subject and I greatly appreciate you spending time to plan the numerous handholding sessions to ensure that we are able to apply what we learn in the classroom. I remembered making my first trade during the first handholding session and with your guidance, I gained the confidence to conduct my first trade and thereby generate my first profit!
Although I had limited capital, I managed to generate returns of 400% on the US$2000 which I invested in my account. This was made possible by applying the strategies that you taught and with your guidance during the handholding sessions.
There is a saying: "Give a man a fish and he eats for a day. Teach a man how to fish and he eats for life." I believe one of the life changing decisions that I made was to attend the PWO course conducted by you where I learn how to 'fish'. With a dedicated mentor like you and the knowledge you imparts to us, the returns on investment for the PWO course is definitely infinite.
A big thank you and look forward to learning more from you!"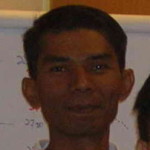 "I would like to extend my sincere gratitude and appreciation to you for your kind consideration in letting me be one of your student in options for profit trading course. It has taught me how to create wealth and at the same time helps me to be able to do more charity than before.
Your course covers all the necessary topics for both experience trader and beginner like me. It has transformed me from zero to substantial knowledge which gave me confidence to start real trading immediately. This is also made possible by your persistent guidance both theoretically and practically. Your teaching does not stop at the workshop but continues thereafter in your handholding sessions. Your trading guidance techniques evolve to suit the current market conditions and situations. You showed your unparalleled concern for all your students by constantly checking their trading performances, offering your assistance and advice on any portfolio that we may have, conducting trade-together sessions, sharing your invaluable insight and many more. In short, your doors are wide open.
I remembered the occasion where I had one trading challenge and automatically you are the first and only person that pops up in my mind whom I believe can help me resolve that issue. You strengthened this belief by getting me for a meet up immediately when I called you, even though during that time it was already past midnight.
All these comes my conclusion which is: you really want your student to be as successful as you are.
I know that I can never thank you enough (even though I know you would never ask for it), however I certainly hope that this short letter resemblance a small token of great appreciation from me to you from the bottom of my heart.
I wish you all the very best in your quest to make more people achieve a better life.
Once again, thank you Alex."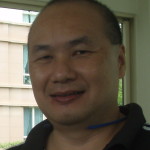 "Alex, may your passion and energy stay with you for the benefit of your student, as you are by this far the only trainer who is committed to spend more time and effort in guiding your student after the workshop. Through your post course support and hand holding session, you make the effort to ensure they make consistent winning trades."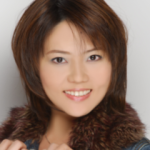 "I would like to express my most sincere gratitude to Mr. Alex Tan in introducing me his special trading strategies. He is a trading guru who works his way up to who is he today with his invincible determination.
It's the most precious trading lesson I've ever learnt in my lifetime. Now my days are usually filled with excitement. I'm able to trade and perform my daily household chores at the same time! I may not be top-notch trader now but I strongly believe that in time to come, with my sure determination and objectives in mind, trading will become my monthly attractive source of income."
"The PWO workshop has been tremendously beneficial to people like me who are new to options trading. The amount of information and knowledge gained, coupled with the multiple strategies that has been taught during the course has aided me immeasurably in my path to attain financial freedom. Your passion and dedication to your students can be observed through the endless hand-holding / get-together sessions that you have organized. Thank you once again, Alex, for your patience and your guidance that you have given me throughout the year and for the years to come. I have indeed made a lifelong friend and mentor. Cheers!"
"After attending your "Profits with Options" Workshop late last year, you have empowered us a skill set for life where we could consistently made a good returns on our investment. During your weekly hand holding sessions, I observed that you willingly shared your trading experiences with us freely without any "hold back". You genuinely want us to utilise the skill that you have taught us to generate a regular returns for ourselves. As you have promised, I am proud to say that I am achieving at least 10% monthly returns on my investment. I don't think there are any mentors out there who could provide this personal service. Once again, I want to acknowledge your excellent commitment to our success.
Thank you for sharing your success formula with us!"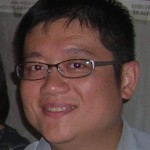 "Thank you very much for allowing me to participate in this course.
I am touched you have put in so much effort and passion to teach us the powerful tools of options trading. For this, I will always be grateful.
From the very first day I attended your session, I realized that I have come to the right place. Every subsequent day was a confirmation that I have found the right Sifu. No other would come close.
Looking back I realize how inconsiderate other so-called trainers or coaches have been. They spend a minimum amount of time building the foundation of novices, declare them graduates, and leave them to fend for themselves (and most of them burn up). It is like giving a person a pistol and letting them fight people with M16 and GPMG. Sure a few people succeed. But that is due more to probability than the pistol.
Your course has been wonderful. It has opened a whole new world for me as I was lost and was about to give up. Thank you again."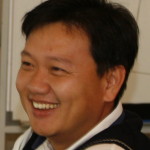 "I am feeling obliged to write this letter to express my gratitude to Alex Tan, not to forget "Eric Lum" who introduces this opportunity to me.
To be honest, I was completely a "newbie" to this Option Trading prior attending his class; I did not even heard about it, and thought myself to be a small ignorant INVESTOR.
This Option Trading workshop open me to a brand new world, it is "AWESOME", I am not only expose to a new TOOL to earn extra income, yet the workshop has empowered me with many valuable tools to dig the wealth of Treasure , of course, if you do it prudently and follow closely the advise/tip/guidance given by Alex. Even if you do not want to be an option trader, the knowledge that you have gained from this workshop, will surely make you a more informed INVESTOR. The workshop has shown you the ways to study the company fundamentals, use technical analysis to establish the support or resistance price, for your short or long term investment.
In addition, the class was conducted in a small group, which you can benefit from the close attention of Alex. However, I am feeling most grateful for the hand holding session; as Alex is taking trouble to guide us through the actual Trading environment, which in my experience has not seen many trainers doing it.
Lastly, I am feeling my dream to be with my family at Perth seems reachable now. I will not hesitate to recommend my family members or friends to this workshop if the opportunity arises.
Thanks to you, Alex."

"This workshop empowers me simple yet powerful skill sets which I could consistently generate monthly returns on my capital investment. Unlike other workshop, you are committed to ensure that every of your student will achieve his/her financial freedom through your continuous supports, handholding sessions and group sharing."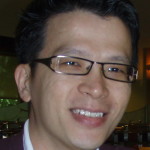 "After attending Alex's course, I manage to achieve 100% returns on my initial capital after five months of trading options. One of the strategies allows me to make consistent profit months after months with minimum risk. The strategies that Alex taught were simple, yet powerful!
Thanks Alex, for imparting your knowledge, and providing the constant encouragement and diligent supports after the course. I truly appreciate your efforts and commitments."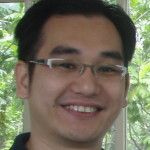 "The training and knowledge imparted by Alex Tan is truly valuable and commendable. It is the essence of option trading that brings about a whole new perspective of better capitalising my cash asset and fulfilling my financial goals in the near future.
The opportunity that I was granted to explore derivative trading not only highlight the importance of leveraging, but also value-add my personality in terms of being more wealth-disciplined.
Overall, the experience was very enriching. With a positive and determined mindset, one will surely achieve his or her desired financial freedom."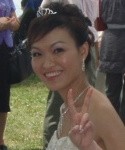 "Ever since I began my trading journey on options, I felt that my life is gradually changing to some extent. Details of which I am going to illustrate below:
 More committed and disciplined

Instead of the usual TV watching activity, I have committed myself to options (via computer) on every weekday night. This helps to build up my discipline in whatever I do.

Better time management

On top of my job and lessons, I also need to allocate some time to options, I realized that time management is more important now than ever before.

Alternative source of income

Last but not least, and this is the most important benefit, I feel that through this options trading, I have an alternative source of income (even after retirement age) and the best part is that it is independent and fully within my control.
Just like what you said, I also believe and have already started to feel that options trading provide other intangible benefits other than the monetary rewards, like knowledge buildup, control of fear and greed, and life-work balance management.
Thank you for introducing options and trading to me. I really appreciate it."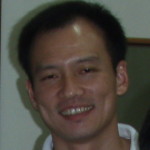 "I am totally new to options trading and I was able to start trading with profits within the first month after the lessons. The hand-holding sessions were most valuable to me as I pick up the basic trading skills with the help of Alex, who is willing to share all his knowledge with us."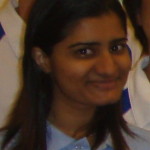 "The workshop was excellent. In just a few sessions, it exceeded my expectations by far. I enjoyed the variety of topics covered and the practical knowledge of the trainer. I look forward to further enhancing my practical knowledge of options."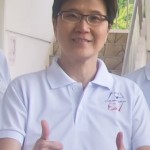 "I am very fortunate to be able to join the PWO program and have you as my trading mentor. You are like the master 'sifu' who always guide and most of all cares very much about his disciples. This program has corrected my trading attitude and given me a new perspective of what trading is about. It has given me the confidence to achieve my goal as a successful full-time trade within the planned timeframe if not earlier…"

"I wanted to say a big Thank You to you for imparting your skills and knowledge to me. Frankly, I have yet to come across someone like you who pass on expertise to others without any reservation. The 2 months PWO programme fly by so quickly and I was looking at myself before and after joining the programme, I was amazed by the progress made. Before this program, I knew nothing about trading or reading charts but the transformation for me after 2 months was significant, I know better now what I'm doing when entering a trade and this knowledge to me is priceless."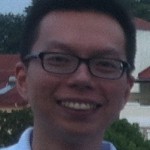 "I have attended numerous courses before but non has ever given me the confidence that I could achieve financial freedom from trading. I used to think that only the institutional professional traders can make money consistently but Alex blew that myth away as he is one real lift example of a retail trader who has made it.
On top of that, his dedication to his students during the course and more importantly after the course is what no other trading trainers can compare.
In addition to trading strategies he also emphasizes on the most important ingredient of any trading plan (which I have no idea before attending his course) – the "why".
Thanks to his guidance, I now have a deep conviction towards what I want to achieve, and there is absolutely no doubt in my mind that I will get there.
Thank you once again Alex. Eternally grateful!"
* Due to space constraints, we could not put up all the testimonials received.
Click here to see Video Testimonials.